---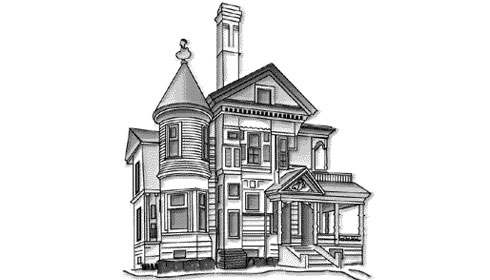 ---
---
What Style of Architecture Is This?
Elements: Varied rooflines; lavish embellishments; bay windows; towers; "fish-scale" shingles; carved-wood panels; verandas; turrets; and stained glass transoms.

History: Often mistakenly called Victorian, this type of architecture was extremely trendy during the late 19th century. Developers and homeowners built these decorative cottages, row houses, and mansions by the thousands nationwide. This style even found its way into popular culture: A San Francisco "Painted Lady" was shown in the popular 1990s TV sitcom "Full House."
Popular regions: Chicago, San Francisco, and Indianapolis
Be Sure To Post Your Guesses, The Answer Will Be Revealed Soon With More Style Challenges To Come!
Sources
WEBSITE
KLATT, AMY BETH ,"http://realtormag.realtor.org/home-and-design/guide-residential-styles." http://realtormag.realtor.org/. © 2016 REALTOR® MAGAZINE ONLINE